Next in our Inspiring People series is Areta who is the blogger behind My Zest Best.  Areta is a London based blogger who tests some of the hottest (and strangest!) fitness trends, as well as creating healthy recipes and posting all about them.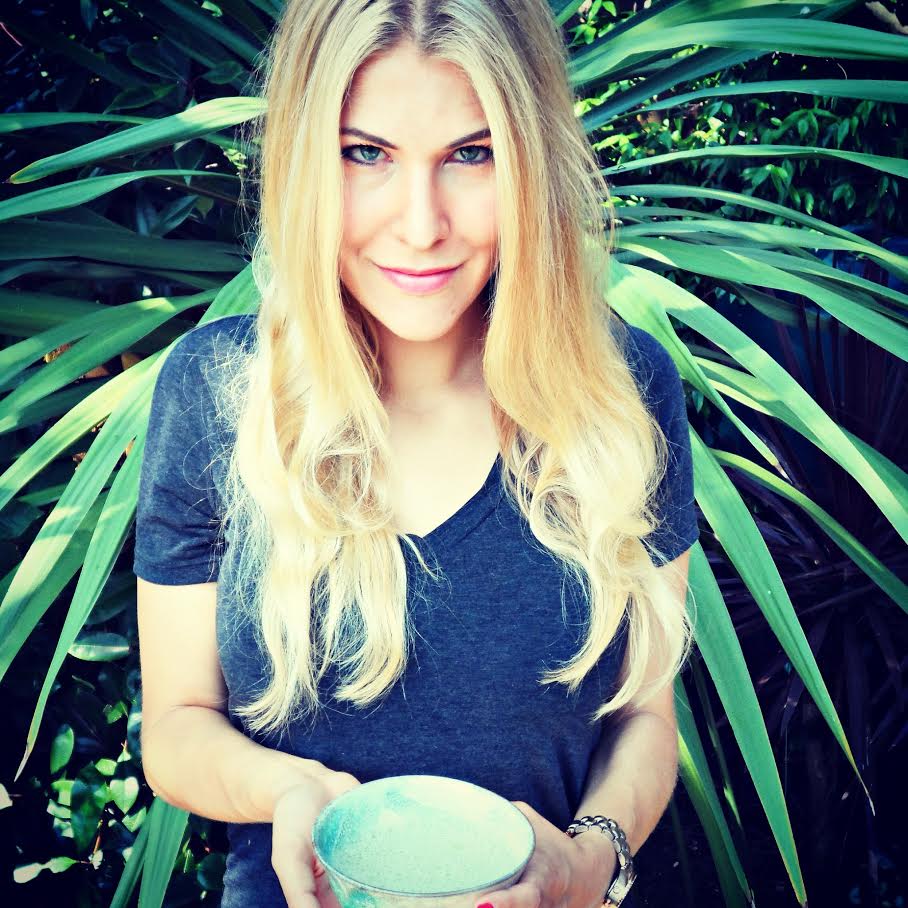 Hi, I am Areta from www.myzestbest.net and I write about health, fitness and food.  Not long ago, I was wobbly on the inside and out.
I was overweight, surviving on vegetarian mock meat and had the energy of a 40-watt lightbulb. When I moved to the UK, I came across Zest, a women's fitness magazine that provided me with that swift kick of reality that I needed. I learned how to cook, trimmed down and began to sweat on purpose.
Without much notice, the magazine vanished and a void was left in my fitspiration. I began my blog in 2014, with the hope of bringing the same excitement and support to my readers that Zest brought me.
Tell me about your lifestyle prior to taking on a healthy lifestyle…
Sometimes, knowing psychologically that I was wearing lycra, gave me that warm fuzzy feeling that I had already worked out or that I had good intentions of sweating. That stuff can nip and tuck just about anything!
In truth, I spent a lot of time at the gym doing moderate exercise, if you could even call it that. Two hours on a treadmill while watching the Food Network and texting… at the same time. I never pushed myself out of my comfort zone. No wonder the scales weren't budging!
And your lifestyle now…
I train 6 times a week and keep my exercise varied: High intensity interval training, running (I am training for my first marathon), weights and yoga. My diet has also had a massive overhaul and I find such pleasure in preparing flavorful vegetarian meals.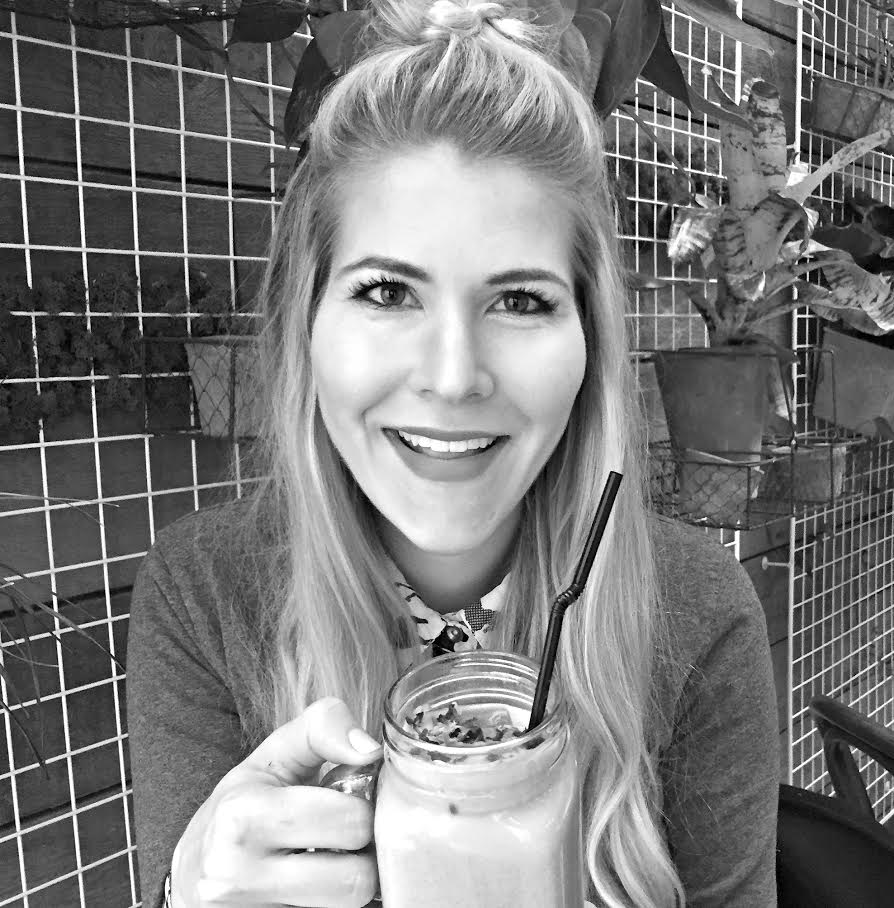 What was it that made you make a change?
I didn't want to feel like Bridget Jones anymore! I felt like I was too young to have the best years behind me in terms of self-confidence derived from physical fitness, optimal health and peace of mind.
Who inspires you?
Everyday women from all sorts of backgrounds inspire me to blog. My mother who is trying to change a lifetime of poor eating habits; my girlfriends, who diet like clockwork; my grandmother who at 82, gets high off of endorphins by power walking year round in the Canadian cold; teenagers who have a generation of women like me to thank for sending them the wrong messages of what is healthy and beautiful.
I want to promote a love for sweating to women everywhere. I want them to feel proud of their bodies and help support each other in their healthful pursuits. I want them to find their zest best.
What's your approach to balance & moderation in life?
My approach is everything in moderation! Whether I am in the comfort of my own home or on vacation, I don't take a break from exercise or healthy eating. That being said, I love to indulge in decadent meals periodically and making a celebration out of it.
Plate your food, savour every bite and try not to rush through your meal. It is so unsatisfying to sneak cheeky forkfuls of pudding from the fridge, in the middle of the night while in your dressing gown.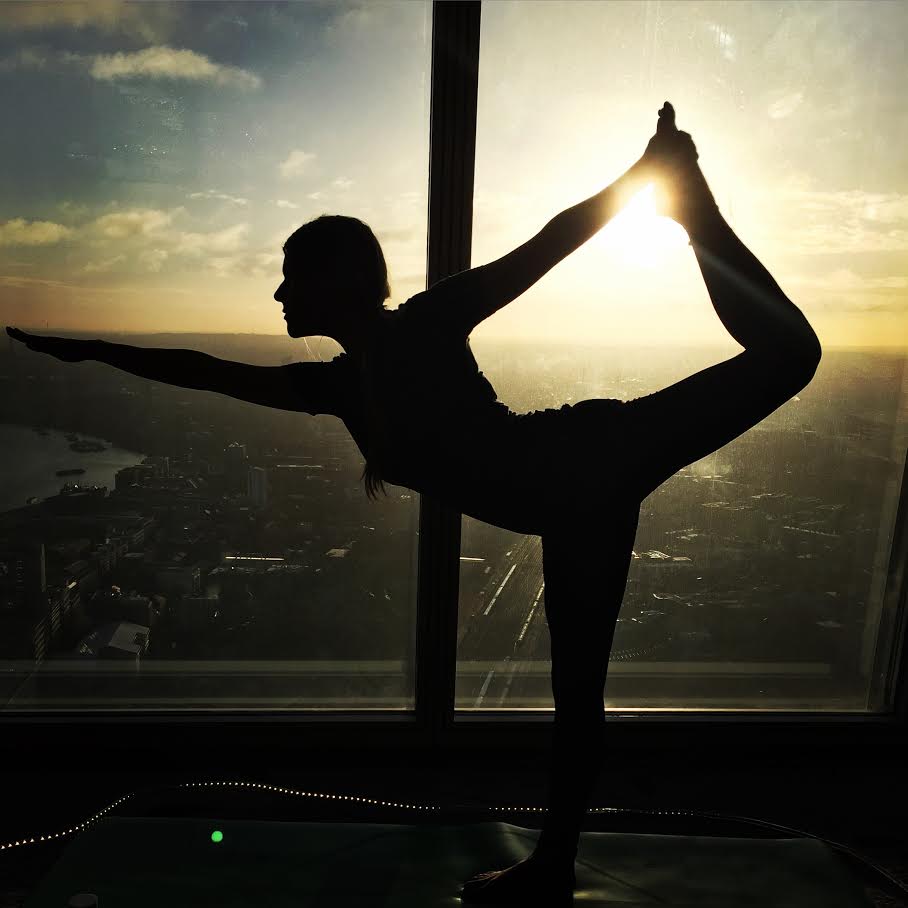 What is your favourite form of exercise to do?
High Intensity Interval Training. It provides the best value for my time! When doing HIIT, you will burn more calories doing quick intervals of weights, sprints and jumps in 30 minutes than you would in one of two hours of moderate exercise. The best bit? With HIIT, you will continue to burn calories long after your workout and are never bored, because the exercises can be as varied as you like.
What is the weirdest or craziest exercise class you have tried?
Underwater cycling! It sounds just as gruesome as it is! The studio doubled as a spa and each person was assigned their own private room. You sat on a bicycle in a private cabin which filled up with waist deep water.
It was all very high tech, with a screen the calculated how far you were cycling, at what speed, recorded your heart rate and how many calories you had been burned. I loved that it didn't put any pressure on my joints and the burn that I felt pedaling through such a strong resistance was incredible.
Can you share one of your favourite recipes with us?
One of my favourite dishes to prepare is Ukrainian Borshch, a beetroot soup. While there are many takes on borshch, I prepare a vegetarian variety that I have modified from my grandmother's recipe. Beetroot contains a unique antioxidant called betacyanin which supports the liver by neutralizing and excreting toxins; strengthens the heart by lowering blood pressure and cholesterol; and cleanses the blood, stimulating it's circulation.
Ukrainian Borshch
Author:
Amanda @ Move Love Eat
Ingredients
250g beetroot, peeled and julienned
1 onion, chopped
2 carrots, peeled and chopped
1 can of lima beans, rinsed
3 cloves of garlic, finely chopped
2 generous handfuls of spinach
1 tbsp coconut oil (not typically Ukrainian)
1 vegetable bouillon cubes (opt for low sodium)
1 tbsp honey (or any sweetener of your choice)
1 can of tomatoes
5 cups of water
1 tbsp red wine vinegar
¼ cup freshly chopped dill
salt and pepper to taste
Instructions
Melt coconut oil in a large pot over medium heat.
Add the onions and gently fry for 2 minutes.
Add the beetroot, carrots and garlic to the pot. Sprinkle with a dash of salt and fry for 5 minutes.
Add the rinsed lima beans and cook for another 3 minutes.
Puree the can of tomatoes, vegetable bouillon cubes and honey in a food processor or blender.
Add the mixed puree to the pot, along with the 5 cups of water, stirring to combine.
Bring all of the ingredients to a boil, then reduce the heat and simmer for 30 minutes (or until the carrots are tender, but not mushy).
Add the washed spinach to the pot and cook for another 5 minutes.
Remove the pot from heat. Add the red wine vinegar and chopped dill.
Season with salt and pepper to taste.
Notes
Like most soups, Borshch tastes even better the next day. If I don't have 24 hours to spare, I make it in the morning and leave it cooked and covered all day, so that I can serve it for dinner.
Love leftovers? Slightly undercook the vegetables but continue to add the remaining ingredients. Let the soup completely cool then transfer to freezer safe containers.
 What is your number one tip for those who want to live a healthier life?
Increase the amount of fitness that you do. It could be as simple as walking. Or find a class that you would be interested in (I've reviewed many on my blog, if you need some ideas) and commit to it with the same integrity as you would a business meeting. Would you flake on your boss at the last minute? I didn't think so!
The natural high you get from working out will make you feel better about yourself. You with feel empowered to make better choices about what food you eat and improve the quality of your sleep. Need a boost to get started? Try bribing yourself with a little present every 7 days that you work out. It will keep you motivated!
What are your favourite healthy living blogs/websites or tools?
My favourite healthy eating blog is the first one that I have been following for 6 years called Oh She Glows. Angela, the brains behind it all, is such an inspiring woman with delicious vegan recipes and conducts interesting product reviews. Definitely a site to bookmark!
Thank you so much for agreeing to be interviewed Areta!! It's been awesome having an overseas blogger be interviewed. 
You can find Areta in the following places:
My Zest Best
Twitter
Instagram
Facebook