Every now and again we love to do events with our Bootcampers and this year I thought that the Round the Vines in Martinborough would be a great event to do.
I wasn't expecting as much interest as we got in the event, so I was stoked that so many people wanted to go away for the weekend and participate in the event! For many, it was their first half marathon (we had 11 participate in the half marathon and 6 (including myself), participate in the 10km).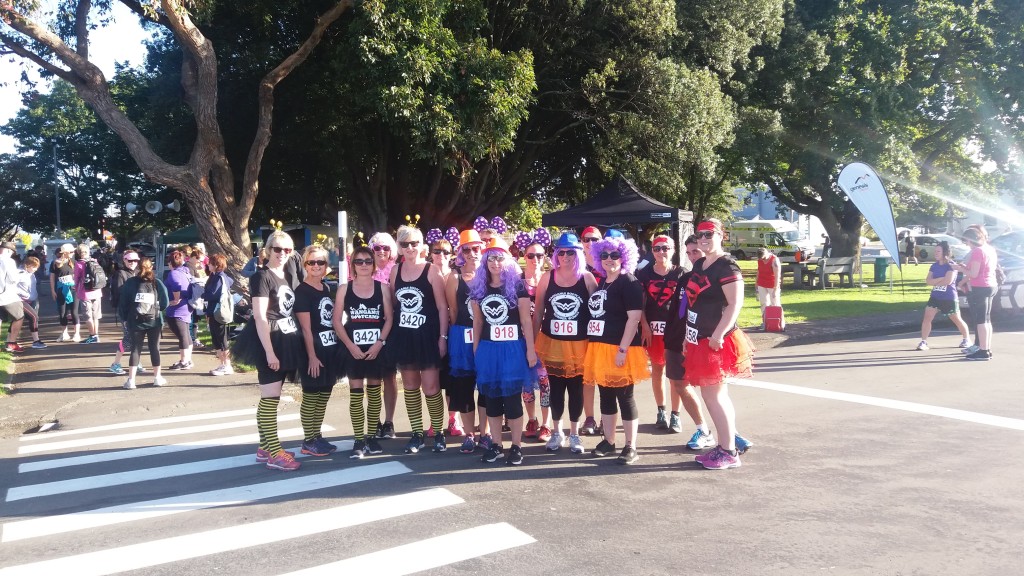 I had done the event once before with Leah a long time ago (turns out it was 6 years ago!). Last time I did the event I ran the 10km.
This time around I decided to be sensible and just walk the 10km, despite having the urge to do my second ever half marathon run. I get incredibly tight calves and often sore ankles (I need to wear a support – more on that in the next post!), when I run, no matter the distance, or if I walk long distances or over hills.
Given that Central Districts Powerlifting Champs is coming up pretty quickly (I need a great result in that to tick off what is possibly my biggest goal this year), I decided it would not be worth the tight calves and pain I would endure over the next weeks training to run the event so scaled back to just walking the 10km.
We decided to stay overnight on the Saturday (the event was on a Sunday), so I booked an old shearers quarters and a cottage on the same site for us all and we enjoyed a BBQ dinner and chats by the fireplace (it was actually that cold, in March!) before heading off to bed to rest for the day ahead.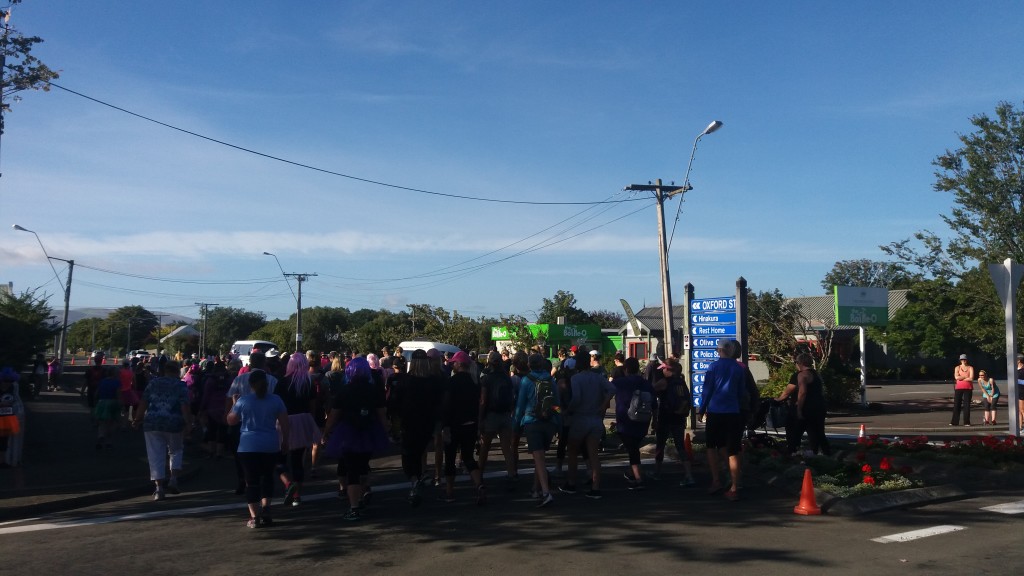 The morning of the event I was up early, as per usual. Everyone got ready and had breakfast then we packed up and headed back into Martinborough (We stayed about 30 minutes outside of Martinborough – where there was no cell reception, which was actually quite nice).
We had 4 teams of 4 and one individual entered across the two different events – 21km and 10km run. Each team dressed up together which was pretty cool to see! This is one of the best things about the Round the Vines event – pretty much everyone is there to have fun and a lot of people take the time to dress up as well.
The 21km crew set off first and a little over an hour later the 10km crew were on their way. Some other great things about this event is the fact that it is pretty much 100% flat – there was one very minor hill in it that most wouldn't even consider a hill.
We were so lucky with the weather as the weekends either side were both pretty awful. We lucked out and got a beautiful day, but it wasn't too hot which is great when you are out doing a walk where there isn't a lot of shade to hide in!
Our group took our time around the course and weren't out to break any land speed records. Whilst we had three people from the 21km crew who managed to get in the top 10 (and one who got an 11th!) of their categories which is friggen awesome!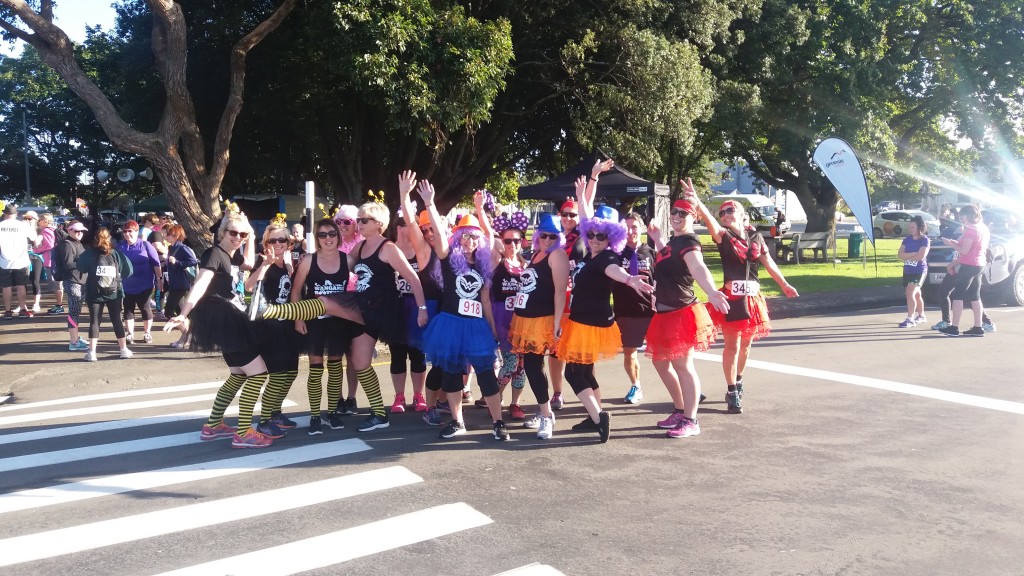 For those who enjoy wine and running or walking you would definitely enjoy this event. At each of the 5 water stops (a generous amount of water stops – another big win for this event!) over the 10km there were wine samples as well. We did decide that they should have handed out a card at the end or with the registration pack that told us which wines were at which station though because most of the team forgot by the time they had finished the walk. I think this would help them convert more customers.
Overall I'd highly recommend this event and we will probably look at doing it again in 2018 as it is a really fun, laid back atmosphere and is perfect for those who want to do a 10km or a half marathon but are a bit freaked out by the distances. The course is flat and it's pretty casual which makes it all the more enjoyable.